HOA Meeting
1st Monday of each month, 7:00 PM
Location:  Grove Elementary School

Burning Tree Master Association
Mailing Address

PO BOX 54444
Tulsa, OK  74155
This neighborhood has 330 homes in the
Union School District

2023 Season Pool Passes are on sale! Season Pass that allows 6 people for only $200!
Please visit the "Contact Us" section, provide your contact information, and select either Shelley or Donna as the recipient and we will get back with you to provide the pass!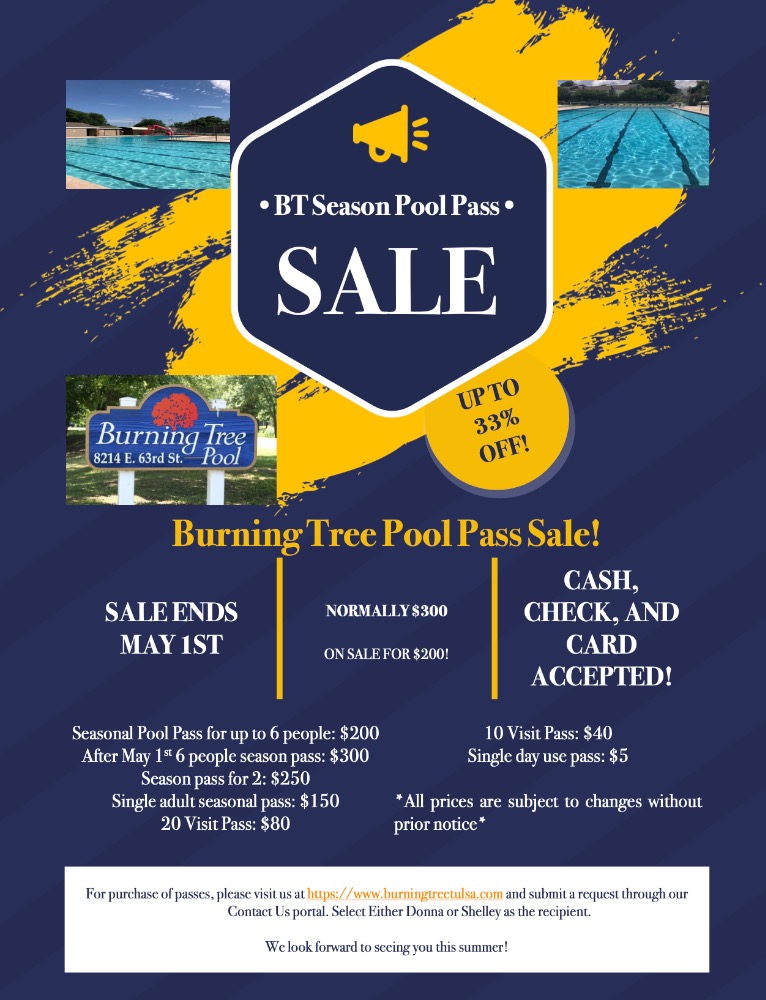 The Burning Tree Little Free Library is open for business.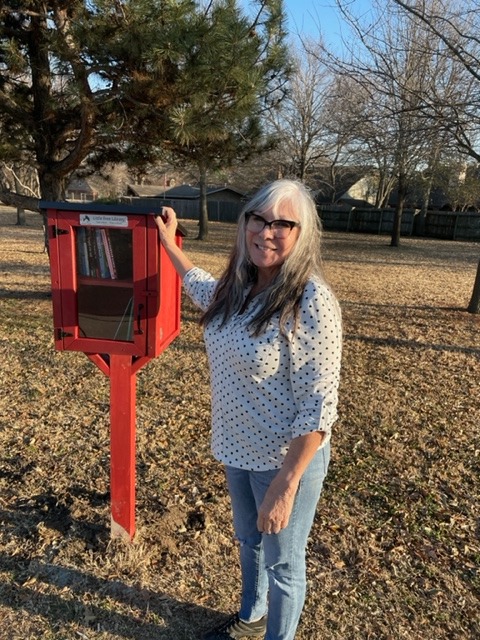 The Little Free Library was created as a nonprofit organization to encourage reading, access to books, and a sense of community. The idea is to take a book and share a book, whether you have a book to share or not, please take one to read.  Many young people do not have access to books and they can lag behind their classmates who do have access by more than three years. I went to 18 schools in 10 years and if it weren't for librarians and teachers who provided me with books, I would've had no career and very likely no life of any consequence. If Burning Tree's Little Free Library can inspire even one child or young adult to read, I would consider it a success.